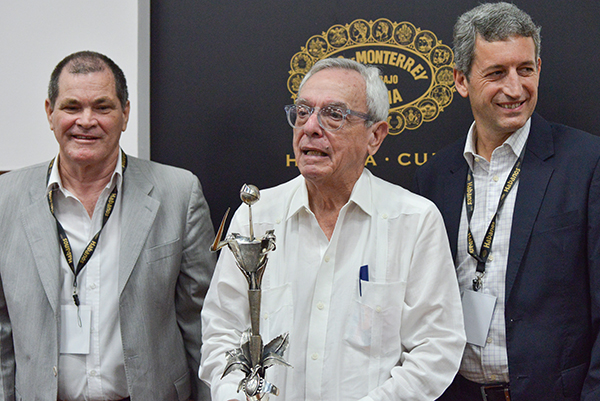 We have received the sad news of Dr. Eusebio Leal Spengler passed away, after a long and painful illness. Eusebio Leal was the Havana's historian and firmly committed with the heritage of Cuba which he loved it very much and devoted all his life.
Eusebio Leal was a man who distinguished himself in a particular way by conducting the restoration works of the Historic Center of Havana, declared by UNESCO in 1982 world heritage and where the Habano Museum is also located.
Eusebio Leal gathered lots of international recognitions that highlighted his efforts in support of disseminating the nation traditions, including the Habanos.
An honorary prize of Habanos was awarded to Eusebio Leal Spengler during the 21st edition of the Habano Festival, whom was recognized for his work in the dissemination of the Cuban culture and the hard work for the rescue of Havana that celebrated its 500 years of foundation in 2019.
He was in charge in that same edition of the Habano Festival of the first lecture of the international seminar in which around 1000 people from 60 countries were attended. He also referred that tobacco in Cuba is the son of freedom and he reported also the indissoluble links of the Habano with the local culture and described it not as a vice but as an aroma.