The 1st jars of the Art Nouveau Vegas Robaina "Clásicos"
时间:2020年10月16日16点14 作者:LCDHBJ 来源:未知 点击: 次
During the 10th anniversary of Moscow Aficionados Club Festival, last October 10th, the presentation of the first Jar of the Habanos limited collection with the Art Nouveau Series took place. This event gathered around 150 attendees from the main smoking clubs from all over Russia.
The Art Nouveau Series are Russian handmade jars, with images of paintings by the great artists of this country created at the beginning of the 20th century, which will include special launching from the different brands.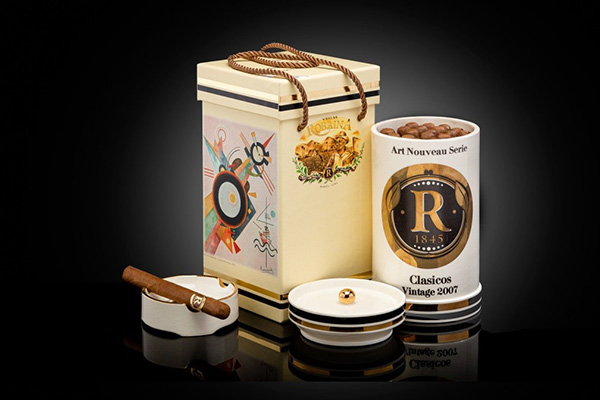 The project was generated by Top Cigars Corporation, the Habanos Specialist "Cult Cigar, and
Participants of the Moscow Aficionado Club Festival were present at the launching where the first jar of the Art Nouveau Series – Vegas Robaina "Clásicos" 2007, was auctioned with the image of the artwork "Painting with an Arrow", created by Wassily Kandinsky, representative of the Russian Avant-garde, in 1928.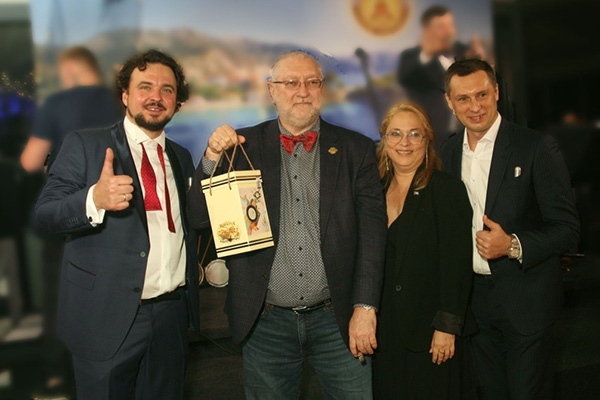 Inside the jar are twenty-five Vegas Robaina "Clásicos" from 2007 (42 ring gauge x 165 mm length). The Habanos Vegas Robaina have been introduced by 1997 as a tribute to the tobacco workers in the figure of the legendary tobacco grower Don Alejandro Robaina. The decoration of the jar with the masterpiece "Painting with arrow", a work of Russian abstractionism is also capable of making the human soul vibrate, as well as the magnificent Habanos made "con "- Totally handmade with long filler, after a careful selection of the wrapper, filler and binder leaves from the * zone, in the * region, the land from which comes the considered world's best tobacco.
The Art Nouveau Series Vegas Robaina "Clásicos" 2007 series is released in a limited number of eighty numbered jars, an exclusive product created for true connoisseurs of perfection.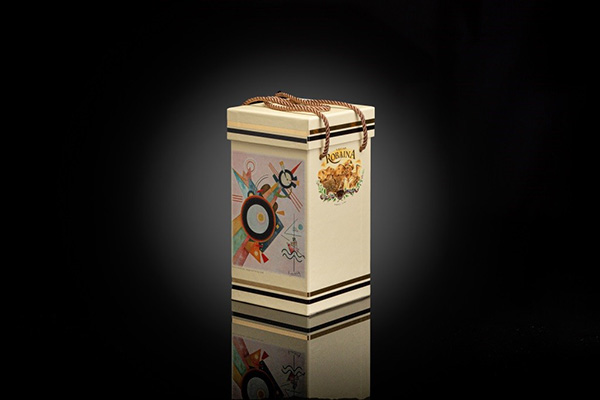 the beautiful jars will be available at the La Casa del Habano franchise stores and the Habanos Specialist stores in Russia next week.