III HABANOS NIGHT IN COSTA RICA
时间:2021年11月02日14点07 作者:LCDHBJ 来源:未知 点击: 次
Last September 28th, 2021, the city of San José was chosen for the celebration of the third Habanos Night in Costa Rica. The event was organized by Cruz Canela, Exclusive Distributor of Habanos, S.A. for Costa Rica and Nicaragua. This magnificent evening was held at Cava Restobar, located on Avenida Escazú, the most elegant commercial avenue in the capital and was attended by 75 guests, including H.E. Jorge Rodríguez, Ambassador of the Republic of Cuba in Costa Rica, as well as the General Manager of Cruz Canela & Trust GB S.A., Luis García Cruz.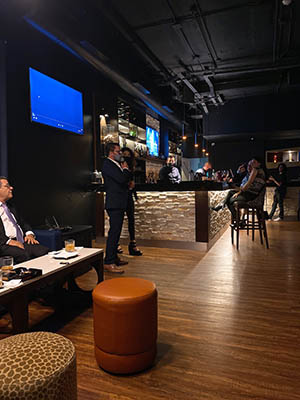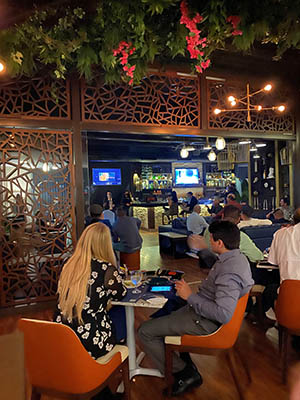 The Habanos Night also served as a stage to present a new launch, in this case the Saint Luis Rey Pura Vida Regional Edition, marketed exclusively by Cruz Canela & Trust GB S.A. for Costa Rica and Nicaragua. It is a Habano with a 54 ring gauge x 120 mm length. This Habano pays homage to the Costa Rican land and its popular saying "Pura Vida", which is the way to wish happiness and is expressed at the beginning or end of a conversation.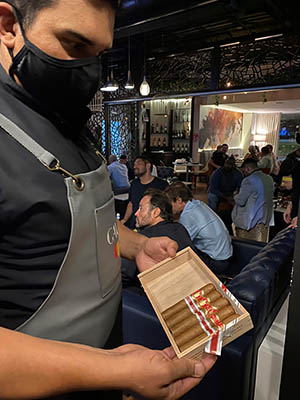 The guests enjoyed a special menu for the occasion in which he achieved a perfect combination between the Habano Saint Luis Rey Pura Vida, with dishes such as Tiradito de Corvina y Pulpo, Carpaccio de Rib Eye, Grilled Entraña with dengaku sauce or Batayaki de camarones. The Habano enthusiasts could also combine their passion with coffee and enjoy the pairing with Cruz Canela coffee, Costa Rican gourmet coffee "Special Roast for Cigars", the perfect end to the perfect evening.