New Casa del Habano opens in Gallen, Switzerland: LCDH St. G
时间:2022年04月05日15点48 作者:LCDHBJ 来源:未知 点击: 次
The business of the Portmann family, Urs Portmann Tabakwaren AG, with more than 50 years of history linked to the sale of premium cigars. Now the shop in St. Gallen is also part of the exclusive circle of Las Casas del Habano. Thomas and Marc Portmann say: "Anyone who leaves our Casa del Habano should leave with an unforgettable experience. La Casa del Habano is synonymous with enjoyment and a unique cigar experience. The "La Casa del Habano" franchise shops are characterised by the highest level of expertise, first-class customer service, hospitality and a complete range of Habanos. Aficionados can not only buy the best Habanos here, but also taste them in the best atmosphere.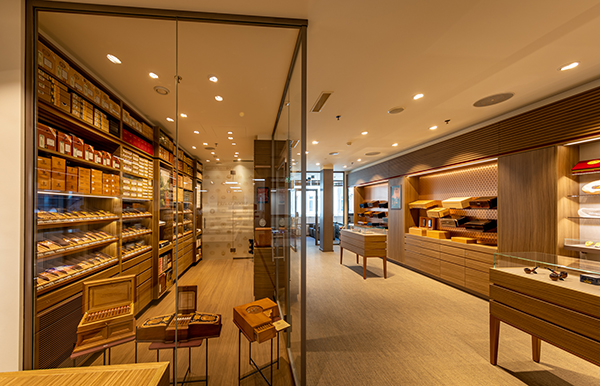 The first Casa del Habano was founded in 1990 in Cancun, Mexico. Today there are about 160 of them, most of them in large cities all over the world. Lovers of fine Habanos will find in La Casa del Habano, from the finest and most demanded vitolas to the most exquisite and exclusive ones. But aficionados not only want to buy their tobacco in a Casa del Habano, they also like to enjoy themselves in the shop's smoking lounge, where they can entertain themselves at their leisure and smoke their favourite Habano in a relaxed atmosphere.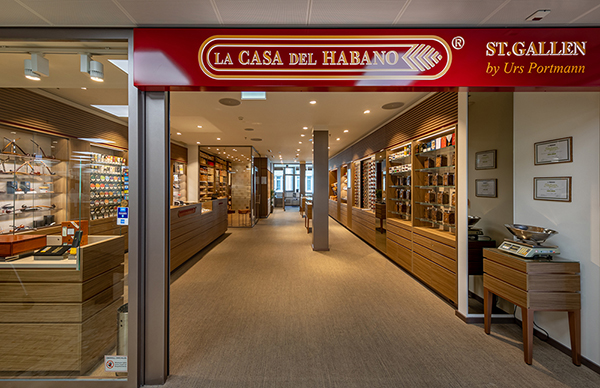 First-class service goes hand in hand with what is considered to be the best tobacco in the world – that is the philosophy of La Casa del Habano and has always been the credo of the Portmann family. For this reason, customers are individually advised in the specialised shop and in the lounge by expert staff with extensive knowledge. Upon request, they are even provided with personal safe deposit boxes where they can store their purchases.
La Casa Del Habano St.Gallen by Urs Portmann Tabakwaren AG