The Habano Festival, the most prestigious event dedicated to Premium Cigars will be held from 18th to 22nd of February, 2019 in the context of the 500 anniversary of Havana City.
In this 21st edition, bodes a wide program of activities that combines the knowledge about the Habano and the enjoyment of the latest novelties of Habanos, S.A.
The Habanos brands that will play special leading role will be San Cristóbal de la Habana, which commemorates 2 main milestones for the history of this Habano, the 20 anniversary of the brand and the 500 anniversary of the city, Hoyo de Monterrey and Trinidad, of the well known brands within Habanos portfolio which it is celebrating its 50th anniversary.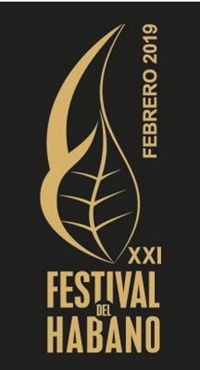 In this 21st Edition of the Habano Festival will include many of the initiatives that have made this anual and famous event worldwide and with great acceptance among the attendees of the Festival such as: visits to the Vuelta Abajo tobacco plantations, tours to the most famous Habanos factories; lectures and practical sessions within the international Seminar ; the Alianza Habanos ( Alliance with Habanos) with winery D.O.P and the Habanos World Challenge Contest which will celebrate its second edition after the success of the first edition in 2018.
The closing of the 21st Habano Festival will take place on February 22nd, with an evening full of glamour, exclusivity and love for the Habanos. The evening will come to an end with the traditional Humidor´s auction, made by Cuban experts artisans and will go entirely to the Cuban Public Health System.